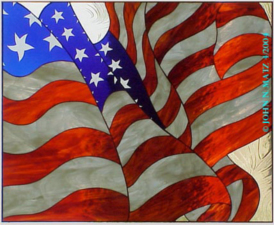 Commissioned Stained Glass
Stained Glass Commissions are custom-made, one-of-a-kind pieces of artwork that are based on the specifications of my clients. Some on this page are also one-of-a-kind works straight from my imagination. I do a wide range of commissioned work, from small projects to large, multiple window layouts. These works have been used to grace homes, offices, churches, hotels, sorority houses and much more. I strive to design windows not only for the spaces, but for the people who live or work in those spaces. The beauty of my stained glass will enhance any space.
On this page you will find examples of my works. Most are in thumbnail form and can be clicked to see the full image. If you are interested only in examples of work I've done for churches, please click here.

If you have any questions on how I can bring a touch of inspiration to your project, email me at john@sunflowerglass.com or call at (740)448-3955.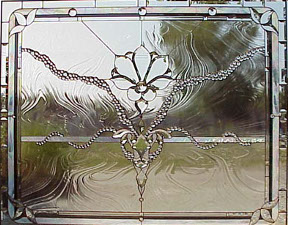 This window was designed to be placed over a customer's Jacuzzi.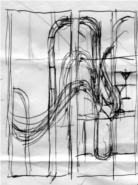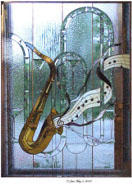 The first pic above is a sketch I did during a lunch. I then went to my shop and went straight from concept to design putting "Rhapsody" together for a customer.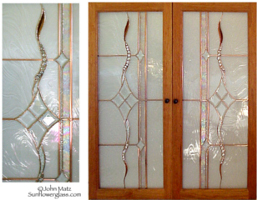 This was a set of cabinet doors.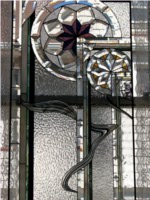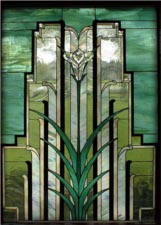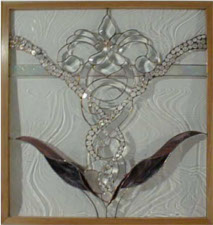 This is one of a set (click image to see all 3 installed).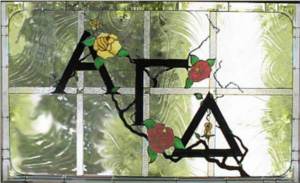 Above is a window for a local Sorority house.